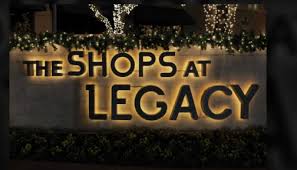 The shop at Legacy is the vibrant designed for shopping, dining, and living.
The shop at legacy is located in North Dallas, the street of shop at legacy is shopping area that will cancel out your general idea of a mall that makes you think of an area thronging with branded stuff.
Dallas airport limousine service provides services at shops at legacy, taking riders to different hotels Marriott at Legacy, the Westin hotel at Stonebriar.
For your dining Del frisco stake house, The Capital Grill, if you totally craving some Tacos the Tex Mex restaurant Mexican Sugar its the one.
for more info or car Service from and to The shop at Legacy please contact:
Dallas airport limousine Service.
(214)713-5120
novalimo@gmail.com