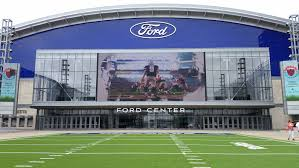 The Dallas Cowboys headquarters in Frisco Texas leads into 12,000 seats indoor, has two outdoor practice fields, also with multiple parking garage.
The 1 Billion project features sports medicine with Baylor Scott and White health.
The complex opened in the summer of 2016 for the team training camp, also Frisco high school football season.
Ford become an integral part of partnership for the Cowboys and Frisco high school.
The star provide facilities for the Cowboys team, the cheerleader, also ISD football and soccer games.
The Ford Motor company was welcomed by the city of Frisco said Mayor Maher Maso.
If you want to visit the facility of Dallas Cowboys please contact Dallas Airport Limousine Service for your transportation.
Contact : Sid at (214)713-5120
novalimo@gmail.com