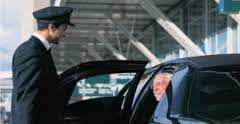 Dallas airport transportation  limousine service has been serving north Dallas transportation needs for many years, this is our second location after Colorado, we are so excited to provide transportation luxury to this beautiful city.
Dallas airport limousine service our dedication to provide excellent leading customer service, and unmatched reliability and safety.
Our professional, and friendly drivers will be always courteous , safe and anything you need we will provided to our clients. Dallas airport limousine has big vision toward our customers we go extra miles to provide to best transportation service, we will pick you up from all different airports in north Dallas, just tell us your destination and one of our professional driver will be waiting for you on time.
If you landed at DIA or Dallas love field and you are ready to get to Dallas or north Dallas the only one company will take you to your Final destination is Dallas airport limousine service.
The part of the trip that anyone shouldn't be worry about your transportation service because Dallas airport limousine is one of this company will take care of you even for the last minute reservation we will show up on time for our clients because we take our business very seriously.
Dallas airport transportation has a full fleet from Sedan car to big buses,we provide for a big or a large groups transportation from and to the airport, or concerts.
If you want a transportation to pick you up from the airport then you should be able to have your wish, and that is what Dallas airport transportation does, we make your wishes come true.
You can schedule you ride to north Dallas today by making reservation online, but if you prefer to call us please reach us: (214)713-5120 and one of our customer representative will take your reservation.