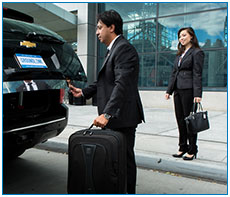 More you fly could be very stressful. More important to take care of your transportation from or to the airport.
It will be very safe to avoid all the stress of parking or renting a car, most airports do have some sort of transportation.
Your trip might be quite, so keep the stress a way to request a car from Dallas airport limousine Service.
Airport Limo is the  best way to start your business travel to hire a car from and to the airports, just  relax and enjoy the ride.
One of the greater reasons to hire airport limo from Dallas airport limousine service is to save more time, your limo service likely be waiting for you provides not only relief but removes uncertainly of any unnecessary delays.
Time convenience is one of the greater necessities in life, if you want to use an airport limo to get to the airport or hotel you will never have to worry about the traffic or parking or public transportation.
You will end up saving money and stress free, Keep Dallas Airport Limousine Service on your contact because we really car about our client to provide them the best and excellent service from and to the airport.
Please if you or your company want to use Dallas airport Limousine Service for their airport Limo transfer, let them contact us and we will provide them the luxury ride.
Our rates are very competitive comparing to other limo service in Dallas area, this is the way how we provide our excellent service to our riders: Rates, Service, professional drivers.
Dallas airport Limousine always and will provides to best Airport Limo in town always on time very clean car give us a chance to make you day easy for flying, we are located in North Dallas, but we can drive you anywhere you want.